When my computer stops working, my car breaks down, and my air conditioner goes out, I call someone with expertise and experience to fix them.  To fix means to repair, to mend, or to correct something.   I admire people with such technical expertise who can fix things and bring them back to the way they were before they broke. Fixing something generally involves taking some inanimate physical object and using our hands and minds to rearrange or replace the components until the thing works again.  We couldn't get along without people who fix things, and I wish there were more things in life we could simply fix.
Healing is different.  Healing relies on internal, life-giving, generative processes within the cells and psyche that are beyond our complete control.  For someone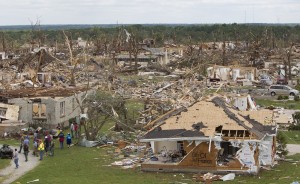 or something to heal means they become healthy and whole, restored and recovered.  Healing is something received rather than made to happen.  This is true for physical healing, healing in relationships, or healing through grief.  Healing results from something within the human body, mind, and spirit that is not entirely under our control.  Healing results from natural processes, God-given, inner working.  God's powers of restoration and recovery are always at work.
This is not to take anything away from doctors, psychologists, pastors, or friends who seek to help.  But to use medicine as an example, the work of doctors mostly involves doing things that optimize the conditions that allow healing to take place.  Doctors remove tumors, set broken bones, and provide medicines to reduce infection, but these fixes don't heal, they merely maximize the potential for inner healing processes to unfold.   It may look like doctors fix patients, but they don't.  They bind them up, protect them from further harm, stimulate the body's natural systems, and wait for healing to occur.
My visit to Joplin, Missouri, prompted me to think about fixing and healing.  The devastation caused by the tornadoes is beyond anything I can describe or explain.  Many people have lost loved ones, friends, homes, and livelihoods. Even as the people of Joplin began sorting through the remains, thousands of volunteers offered their services, standing ready to help, to fix, to rebuild.  I appreciate the noble, compassionate offer to serve in the spirit of Christ.   But while outside volunteers can fix a roof, offer shelter and food, provide encouragement and connection, they cannot heal a community from the outside.  They cannot fix the grief of lost friends and neighborhoods.   By the grace of God, people and communities heal with time and tears and toil, but no fix will entirely work.
In the anguished days following a tragedy, those who have lost everything cannot see outside their pain, and we cannot see in.   Inspired by the compassion of Christ, those of us on the outside who pray for healed hearts and whole communities can only do what we can to maximize the conditions for healing to take place.  We cannot fix it all.
I recall someone comparing cooking to gardening.  Cooking is active.  We stay with it to the end, standing in front of the stove stirring in the right ingredients, adjusting the temperatures, watching the time, tasting the progress.  But gardening is different.  We work some in the garden to plant and water and weed, and then we have to turn our backs and walk away to return at a later time. While we are gone, processes of growth and life are at work beyond our knowing or control.  Life is unfolding without us making it happen.
Sometimes I wo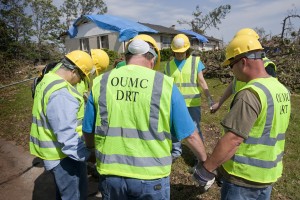 nder, "What am I trying to fix that really requires more time and space for healing?"  I can't fix people, pain, relationships, and grief as if they were cars with carburetors to repair.   Trusting that God's healing is at work even when I can do nothing to fix the situation requires extraordinary faith and patience.   Other times I see suffering and I think, "Why don't you do something about this, God?" only to discover with deeper reflection that God is asking the same of me.  Why don't you do something about this, Robert?  That's why I've called you to this task. Get to work.
In the end, serving God by serving others involves a constant mix of trust and action, offering ourselves to help while knowing the limitations of our work.  Human fixing only goes so far; God's healing power knows no end.  Healing and how it works, like love, life, hope, and resurrection, is "unrevealed until its season, something God alone can see."
Yours in Christ,
rs